ELARP Shop Coming Soon! Find Teaching Kits and more for your struggling learner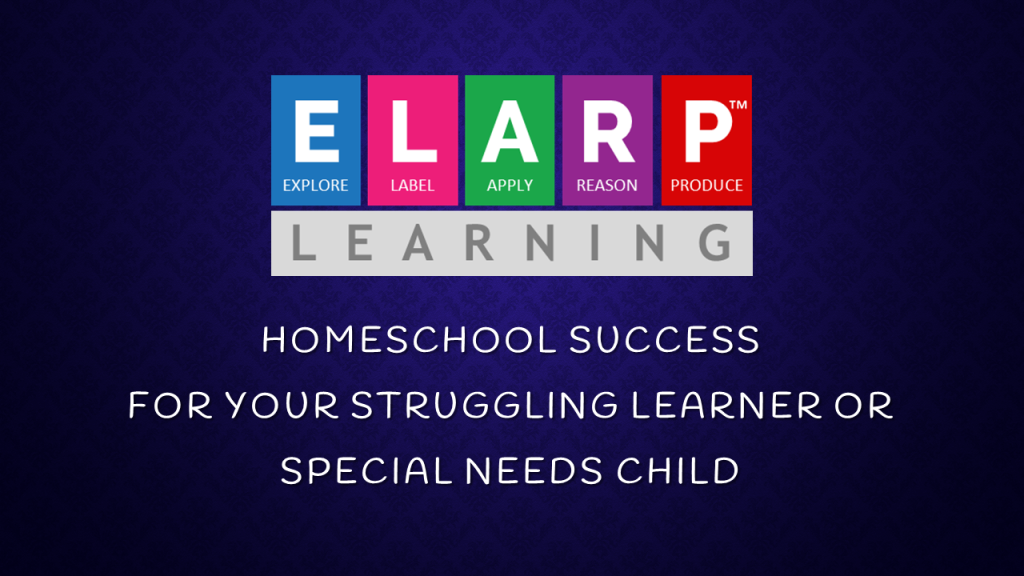 ELARP™ Learning provides a homeschool program designed to help kids how are not neuro-typical. It balances remediation with accommodation so students can keep moving forward.
ELARP™ is a homeschooling method designed from the ground up for the special needs child. This method is especially helpful for nonverbal children and those with intellectual disabilities. It allows you to build a child's intellect even if they are stuck in remediation with "the 3 R's:" reading, writing and arithmetic.
So many of our kids never get the chance to expand their intellects due to a varieties of learning struggles. The ELARP method addresses five problems common to the special learner:
The world is confusing due to sensory issues or processing problems.
Communication issues means the child has a hard time demonstrating knowledge gained.
Curriculum needs to be adapted and taught in a way the student can learn.
Struggle with basic skills well beyond elementary school puts the child in danger of being stuck in perpetual kindergarten.
Life after high school is typically not addressed until the later years of education, so years are wasted not developing helpful skills.
Each of these areas is addressed so you can keep moving forward with what your child can do instead of being stuck at a point of what he can't do. You can experience homeschool success.
ELARP Learning is:
Interest-Led
Follows a Classical Model
Keeps an Eye on the Future from the Start
Informed by Bloom's Taxonomy
Sign up below to be notified about the next free, informational webinar.