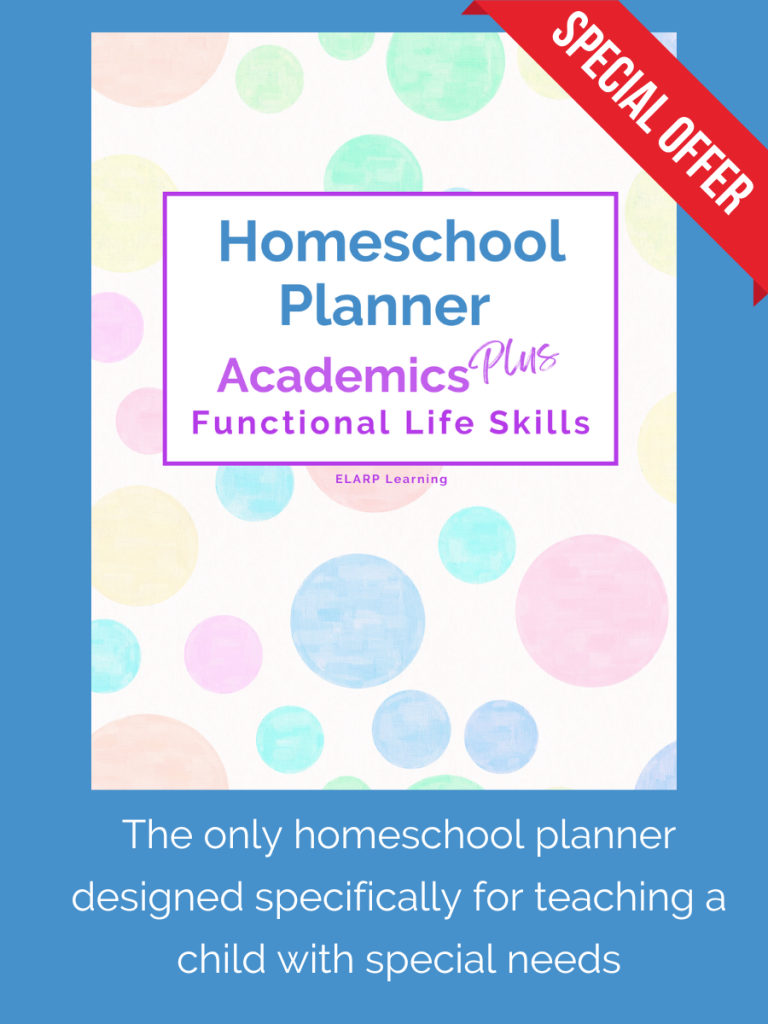 Welcome!
If you are teaching a special needs child who needs more than academics, you've found the right place.
Do you start the year full of hope for your child and then bail out after a few months? Or even a few weeks? You always think you will figure it out along the way but never really get back on track. I know because I've been there.
This planner is designed to help you start strong then finish the year with visible, documented evidence of what your child learned this past year. It will help you focus on the most important things while leaving room for the nice-to-haves. It provides for tracking, review and pivoting as you go so if you fall off the homeschooling horse, you can get right back on.
Don't waste another semester stumbling around. This is the year where you can get it all together and see real progress.
The planner is in the final edit stages and will be available on Amazon by August 21. Sign up below to be notified of when it becomes available.
You will also be notified of a free session on how this planner supports your efforts to teach your child well, keeping you on track and moving forward. Attendees will receive special bonus items when purchasing the planner.
Fill out the form below to be notified when it goes live on Amazon.